WABEX Sp. z o.o.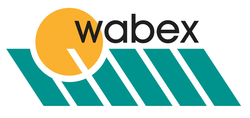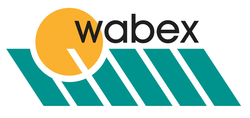 WABEX Sp. z o.o. from Mielec:
WABEX Sp. z o.o. specializes in the manufacture of grinding spare and wear parts.
We have been in this business for the last 30 years. Our company is a manufacturer of various high-quality parts for mills/ grinders such as:
grinding discs, liners, classifiers, mill pins, grindstones, beater blades, beaters, stirrers, rotors, shafts, bearing housings and many more. Also, total mills and other devices as well as, general overhauls of mills and machines.

Importantly, our company is using a high wear-, crack- and break-resistant materials. We produce the spare parts especially used in:
pin mills, classifying mills, Netzsch mills, ACM mills, ICM mills, Alpine mills, Condux mills, Hosokawa mills, MikroPul mills and many more.
-
WABEX Sp. z o.o. jest doświadczonym producentem części zamiennych i eksploatacyjnych stosowanych w systemach mielenia przemysłowego. Nasza firma od 30 lat specjalizuje się w produkcji wysokiej jakości części do młynów takich jak:
tarcze mielące, pierścienie kruszące, odsiewacze/separatory, kołki mielące, kamienie mielące, listwy kruszące, bijaki, mieszadła, wirniki, wały, napędy i inne. Również całe młyny na indywidualne zamówienie. Ponad to wykonujemy remonty generalne maszyn i urządzeń (min. śluz i napędów).

Stosowane przez nas materiały cechuje wysoka odporność na ścieranie i pękanie. W szczególności produkujemy części zamienne do:
młynów kołkowych, młynów klasyfikacyjnych, młynów Netzsch, Młyny ACM, Młyny ICM, Młyny Alpine, Młyny Condux, Młyny Hosokawa, Młyny MikroPul i wiele innych.
-
WABEX ist ein erfahrener Produzent von Ersatz- und Verschleißteilen für industrielle Mahlsysteme.
Unser Unternehmen ist seit über 30 Jahren auf die Herstellung hochwertiger Teile für Mühlen spezialisiert, darunter:
Sichter, Mahlscheiben, Prallfutter, Mahlsteine, Mahlstifte, Brechleisten, Verschleißringe, Rotoren, Wellen, Lagerungen und vieles mehr.
Darüber hinaus produzieren wir auf individuelle Wünsche Mühlen, führen allgemeine Reparaturen an Maschinen und Geräten durch, einschließlich Generalüberholungen von Zellenradschleusen und Lagerungen.

Hauptsächlich produzieren wir Ersatzteile für Mühlen folgender Hersteller/Typen:
Netzsch, ACM, ICM, Alpine, Condux, Hosokawa, MikroPul sowie Stift -und Sortiermühlen.
Die von uns verwendeten Materialien sind enorm widerstandsfähig gegen Abrieb und Risse.
Ms Agnieszka Kołc
Korczaka 21
39-300 Mielec
Poland
Podkarpackie
---
further legal information
Wabex Sp. z o.o.
39-300 Mielec, ul. Korczaka 21
Sąd Rejonowy w Rzeszowie, Wydział XII Gospodarczy Krajowego Rejestru Sądowego
Numer KRS 0000156631
NIP PL817-18-12-364
REGON: 830455726
Discover more used machines
Current classifieds & top offers:
Send inquiry to WABEX Sp. z o.o.:
Used machines in the categories of:
More classifieds & machinery offers:
---
---
---